Speech & Language Therapy

We are a team of independent Speech and Language Therapists. We pride ourselves on delivering a high quality tailored Speech and Language Therapy service to children and adults at all stages of life. Our nationwide clinics provide a comfortable and supportive environment for speech and language therapy at all ages, from infants to the elderly. We offer speech, language, communication and swallowing assessment and intervention of the highest standards.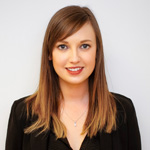 Jennifer McCarthy
Jennifer McCarthy, a local of Mallow, is a graduate of BSc Speech and Language Therapy in University College Cork. She is dysphagia qualified and a Graduate Member of the Irish Association of Speech and Language Therapists (IASLT).
Since graduating, Jennifer has worked in a number of schools in Cork, providing therapy to children and adolescents with intellectual disabilities and autism. She has furthered her knowledge in the area of Alternative and Augmentative Communication (AAC), using communication methods like Lámh, and the Picture Exchange Communication System (PECS) with many of her clients. During her time in college, she gained clinical experience in a wide variety of settings including early intervention services, community paediatric clinics, adult rehabilitation services, a centre for people with acquired brain injury, and an acute care hospital. While in UCC, Jennifer was also an active member of the Clinical Therapies Society and the UCC Student's Union.
Jennifer is dedicated to continually improving her skills as a therapist and continuing her professional development. She is certified in Lámh Module 1, and attended the IASLT conference in Cork in 2012. She has conducted research into teachers' views on the role of the Speech and Language Therapist in schools for adolescents with mild intellectual disability. Jennifer is committed to establishing an open, client-centred environment, and providing a high quality service for her clients.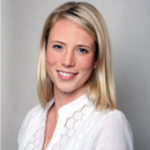 Catriona Lysaght
Before completing her Masters in Speech and Language Therapy in 2006, Catriona's background was in education and linguistics, where she worked with children and young adults with language and behavioural difficulties, and in a physical disability setting in Speech and Language Therapy. On completion of her Masters, she worked for a number of years in an acute hospital, before moving to community adult services. She has since specialised in the treatment of feeding and swallowing disorders in the adult population, and provides services to over 50 nursing homes and hospitals around Ireland. She has completed post-graduate specialised training in Adult Acquired Neurological Dysphagia, Videofluoroscopy Analysis, and Cervical Auscultation.
Over the years Catriona has also worked in paediatric settings, gaining a firm knowledge of various therapy approaches and techniques, including PECs, the Derbyshire Language Scheme, Hanen 'It Takes Two to Talk', and Kids Express Train, which uses music in therapy for children with autism. She is also trained in Irish Sign Language, and has completed a Clinical Voice Skills course in 2011.
Catriona began work in private practice in 2009, and established her own clinic in 2010. The Speech Centre has now expanded to six locations; Stepaside, Castlebar, Galway, Killarney, Mitchelstown and Mallow, and the team of Speech and Language Therapists are growing. Catriona is dedicated to furthering the professional development of herself and her team, and is involved in training Undergraduate and Masters level Speech and Language Therapy students.
Clinic Opening Times
Our clinic in Livinghealth Clinic Mitchelstown operates on Monday and Tuesday every week. We work flexible hours which enables us to offer evening appointments if desired. For further information contact the speech centre on 085-1693404 or email mitchelstown@thespeechcentre.com. You can also visit their website at www.thespeechcentre.com.