Nutrition & Dietetics
Clinical Nutrition Consultancy is run by Ruth Reidy who is a Dietician & Clinical Nutritionist. She provides a fulltime private Dietetic clinic in the Livinghealth Clinic in Mitchelstown, with an office also in Midleton. This Clinic is a one-to-one service and is available to Adults & Children. The Clinic in the Livinghealth Clinic is open on a Saturday. Ruth frequently provides a dietetic service to Nursing/Residential homes in the Munster area also.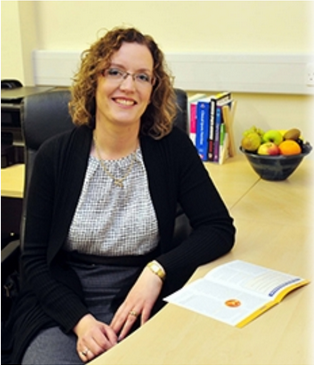 Ruth is a member of the Irish Nutrition and Dietetics Institute (I.N.D.I.) and is an honours graduate of the BSc of Human Nutrition & Dietetics at Trinity College Dublin and Kevin Street D.I.T. As a member of the I.N.D.I. her qualification is recognised in Ireland because she has a scientific and medical background and can therefore educate clients on their nutritional needs, taking into account any medical conditions they have. She is an experienced Dietician who has worked, for more than 17 years, in both the Hospital and Primary Care setting in Ireland and the UK. This includes Limerick Regional Hospital, the Bon Secours Hospital, Cork & the North Cork HSE Community Nutrition & Dietetic service. Ruth currently provides the Dietetic service to individuals admitted to the Mater Private Hospital in Cork. Ruth has qualified from UCC as a Parent Mentor and supports parents achieve healthier lifestyles, for themselves and for their families.
Ruth has a special interest in:
• Weight management: she runs the 'Nutrition4u Healthier Weight Programme' which is a three month individual weight management programme. Couples or a parent and a child can also attend and Ruth has found this provides very worthwhile and beneficial support for both people attending the programme.
• Irritable Bowel Syndrome (IBS): Ruth is a qualified FODMAP-tutor and finds this new evidence-based Dietician-led approach is very helpful for those individuals who suffer from bloating, diarrhoea, abdominal pain and other IBS symptoms. The Low FODMAP diet is a revolutionary new nutritional approach for the treatment of IBS and is approximately 75% effective in improving IBS symptoms. This diet can also help other Gut conditions.
• Diabetes: Ruth is an XPert tutor and was involved for many years in rolling out the Diabetes structured education programme called XPert.
HOW TO MAKE AN APPT:
Ruth is contactable by phone 087-4321943 or 021-4639874 (phone/fax) to make an appointment or for any queries. You can also email Ruth: clinic@nutrition4u.ie.
A Doctors referral is not necessary but can be helpful.
FEES:
New Appointments (1hr): €100,
Review (30 – 45 mins): €50-65.
Further information on fees for above Programmes, is available on www.nutrition4u.ie.
As Ruth is a qualified Clinical Nutritionist/Dietician and member of the INDI, your appointment fees may be claimed back with your Out-patient expenses with the following companies:
VHI, LAYA, Irish Life Health.
They can also be included with the Med 1 tax form.
For further information visit: www nutrition4u.ie.